Nonfiction
"
Patricia Mulcahy worked closely with me as a 'book doctor' for Creating Room to Read: A Story of Hope in the Battle for Global Literacy (Viking 2013). She looked at a years-in-the-making manuscript with fresh eyes, and spent countless hours interviewing key players at Room to Read so that we could also incorporate their voices into the story. I would work with her again in a heartbeat, as should any other author who needs help taking his or her work to the next level
"
John Wood
Co-Founder, Room to Read, author of Leaving Microsoft to Change the World
"
Q: The Autobiography of Quincy Jones simply would not have come into the world without Pat's efforts. Her tenacity, humor, intelligence, capacity for hard work and attention to detail were all brought fully into play in the task of moving this major commercial and cultural event across the finish line. Believe me, you want Mulcahy on the job.
"
Gerald Howard
Executive Editor and Vice President, Doubleday.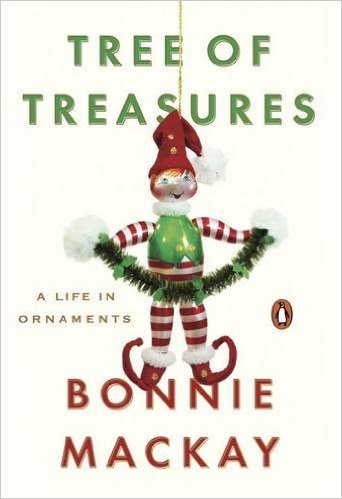 Tree of Treasures A Life in Ornaments


Bonnie Mackay
A beautifully illustrated, beguiling look at how Christmas tree ornaments hold our memories.
Making Masterpiece: 25 Years behind the Scenes at PBS' Masterpiece and Mystery!


Rebecca Eaton with Patricia Mulcahy
From the longtime executive producer of the beloved PBS program.
It is Well with My Soul: The Extraordinary Life of a 106-Year Old Women


Ella Mae Cheeks Johnson with Patricia Mulcahy
A child of former slaves experienced the best and the worst of the twentieth century.
I Slept with Joey Ramone: A Punk Rock Family Memoir


Mickey Leigh with
Legs McNeil
Joey Ramone's younger brother and band roadie details both band and family history.
The Blue Sweater: Bridging the Gap between Rich and Poor in an Interconnected World


Jacqueline Novogratz
How the Acumen Fund CEO set up her pioneering "social philanthropy."
A Freewheeling Time: A Memoir of Greenwich Village in the Sixties


Suze Rotolo
Bob Dylan's lover and muse recalls the early days of the folk movement.
Talking Back to Dictators, Politicians and Other Scoundrels,


Andrea Mitchell
Veteran NBC foreign affairs correspondent reviews her long career.
Ten Minutes from Normal,


Karen Hughes
New York Times bestseller from a high-level White House advisor.
Q: THE AUTOBIOGRAPHY OF QUINCY JONES
A New York Times bestselling life of the master musician, composer, and media maestro
The Mountain of the Women: Memoirs of an Irish Troubadour


Liam Clancy
Raucous life of the classic ballad singer and roustabout.
Loitering with Intent,


Peter O'Toole
Portrait of the great actor as a young man and drama student.
Moving Violations: War Zones, Wheelchairs, and Declarations of Independence


John Hockenberry
By the host of the NPR program "The Takeaway." Nominated for the National Book Critics' Circle Award.
Completely MAD: The History of MAD magazine,


Maria Reidelbach
An illustrated history of the iconic humor publication.
Hunger of Memory: The Education of Richard Rodriquez
"A splendidly written intellectual autobiography" — Boston Globe
Eyes on the Prize: America's Civil Rights Years, 1954-1965.


Juan Williams
Twenty-five years after its initial publication, this tie-in volume to the seminal PBS series remains a vital primer on the movement and enjoys strong school adoptions.